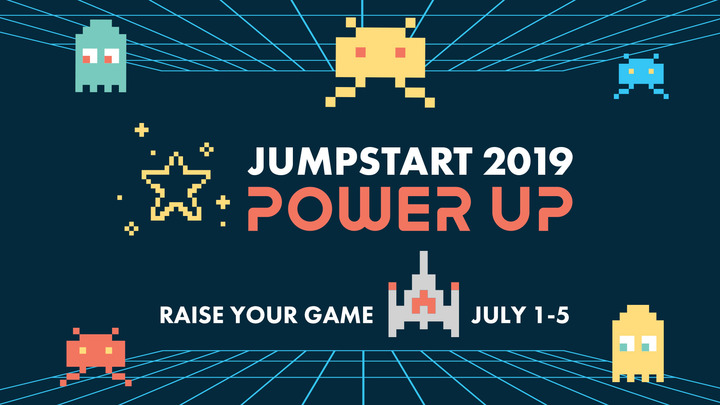 Dates & Times
1 Jul 2019

9:00am - 3:00pm

2 Jul 2019

9:00am - 3:00pm

3 Jul 2019

9:00am - 3:00pm

4 Jul 2019

9:00am - 3:00pm

5 Jul 2019

9:00am - 3:00pm

Show

all

less
Attendee Types
Standard

Approved Jump Start Leader

Free
About Jump Start 19
Kids Life JUMPSTART is a holiday program run by Real Life Christian Church for children in Prep to Year 7.
This school holidays kids will be challenged to raise their game as they enter a world of retro video games and discover what they need to POWER UP and live life to the full.
Come along for a week of fun, music, sport, craft and activities as we POWER UP!
Cost $85/person (registration includes morning tea each day, a t-shirt and a hat. Children will need to bring their own lunch).